You have to use computer to log in this system: http://jwxt.njupt.edu.cn/
FOR 2021 BACHELORS, your original password is 111111200111031111 (RED ONE IS YOUR BIRTHDAY IN THE SYSTEM, Academic office WILL SEND TO YOUR BIRTHDAY TO YOUR ADVISOR)
For 2022 bachelors, your original password is 111111200211031111 (RED ONE IS YOUR BIRTHDAY IN THE SYSTEM)
For other students, if you have changed before, just use your previous password, if you forget it, please send student ID to linyt@njupt.edu.cn, the academic office will feedback in a week.
You will be noticed to change a complex password if your original one is too simple! After you set the new one, then click "修改", be sure that the new one must include numbers, capital letter, little letter!!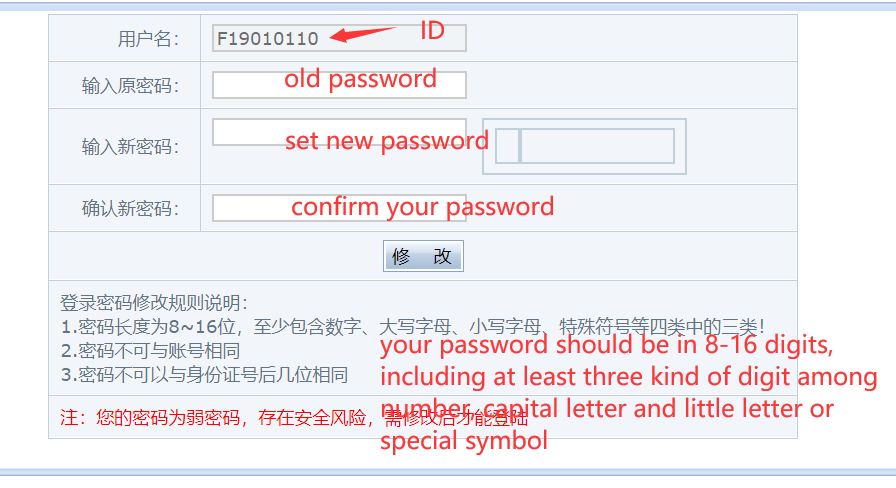 IF you want to check schedule for next semester, please click as this picture!
If you want to click results, please click as this one.