1、For bachelors, if you need study certificate or transcript or pre-graduated certificate, you need to go to automatic machine located in 2nd floor in administration building to print it by yourself with your student ID card, the instruction is as follows. To make sure you have money in your card in order to pay for certificate.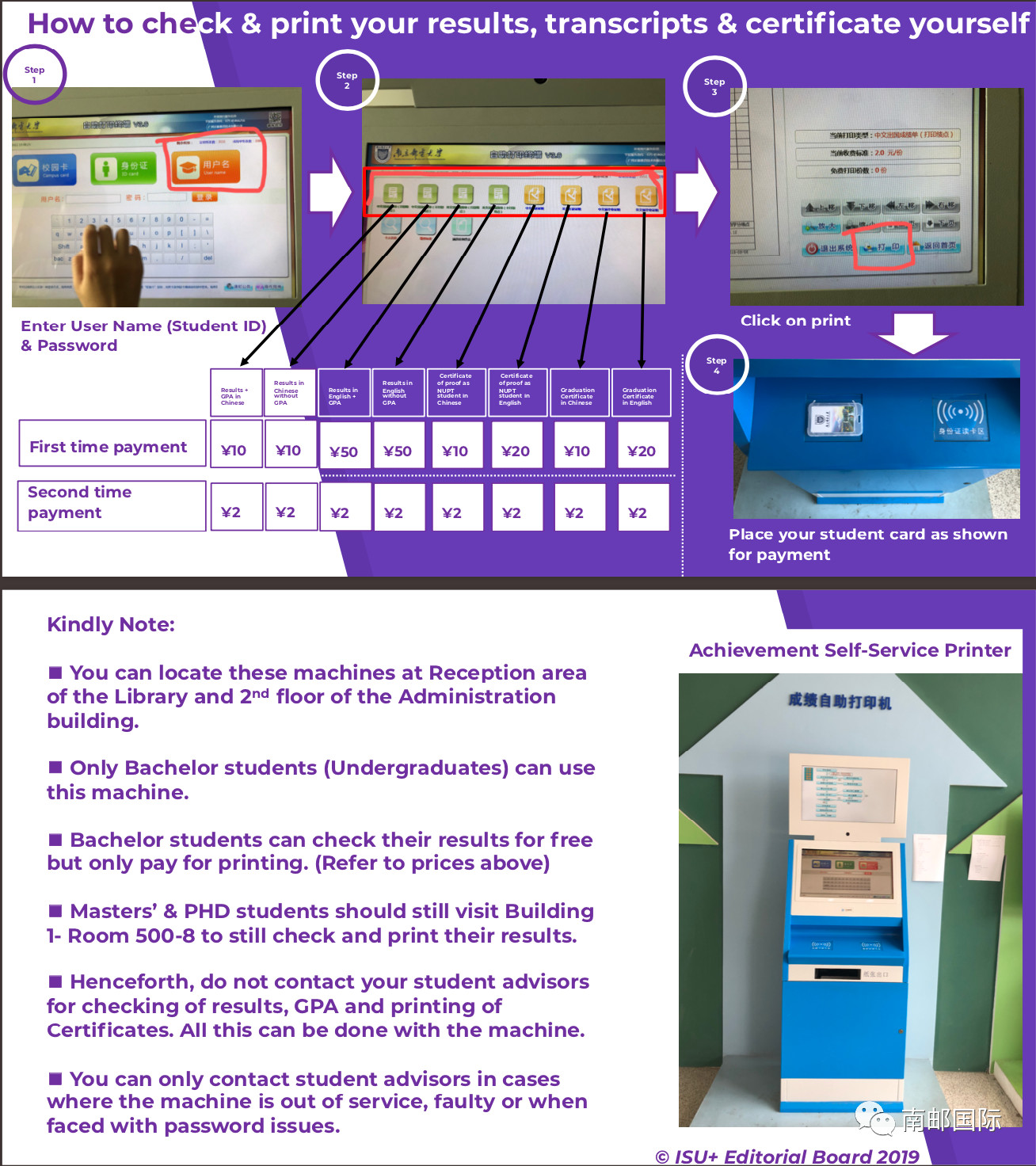 2、For bachelors, you can also download the pdf transcript and other certificates with stamps online, the method is showed as follows
Mobile terminal log in http://180.209.95.48/ec/login enter the login page
1.Account password login (for bachelors who have graduated)
(The graduate account is the student number and the password is the password of the academic system. Here is a reminder: once you graduate, Please enter the website http://180.209.95.48/ec/login to log in)if you don't know the password, please send your student id to the email of linyt@njupt.edu.cn
Unified Identity Login(for current undergraduate students)




please go to another website "智慧校园" http://i.njupt.edu.cn/cas/login?service=http%3A%2F%2Fi.njupt.edu.cn%2Fportal%2Fcas%2Fclient%2FvalidateLogin
The account is the your student No, the password is "Lxs_(last six digit of passport number)", if you don't know, you need ask it from your advisor or call 025-83492019 to reset your password.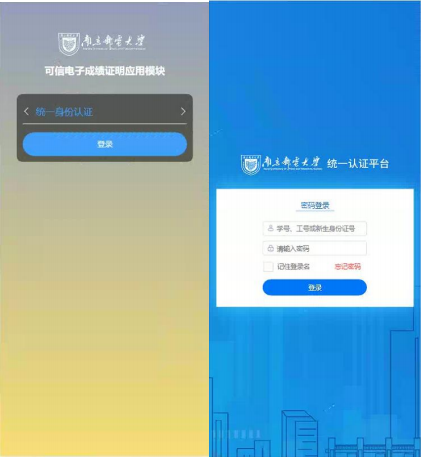 then choose the "本科生成绩与证明"
On the home page, select the electronic transcript, electronic proof, select the type of file that needs to be previewed, and the file type is the same as the self-service printer.
1.1.3File sending and downloading
1 、Send email: Click the Send email button, fill in the recipient's email address, and view the record
2 、Email Settings: Click Email Settings to add an email address and set the default email address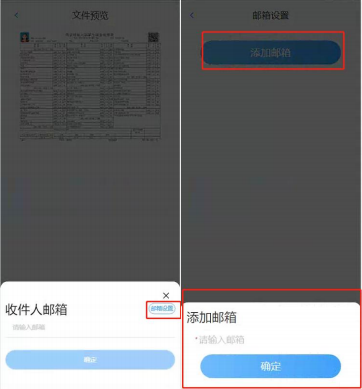 3、File charging: send email or download to the local, jump to the charging interface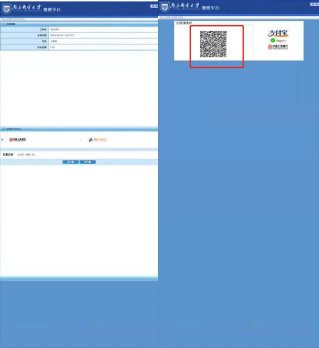 1.2Function selection interface
1.2.1View personal information
Click "Mine我的" to enter the personal information interface, and click the icon area to view personal information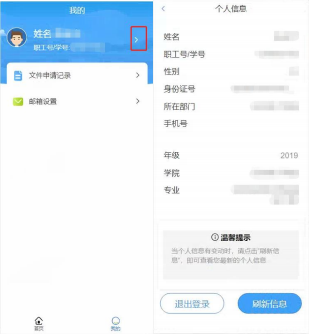 1.2.2View the file request record
Click "我的" to enter the personal information interface, and click "File application record文件申请记录" to view the application record
The second part verifies the function
Verify the address http://180.209.95.48/ec/ec
Enter the verification code on the file to verify